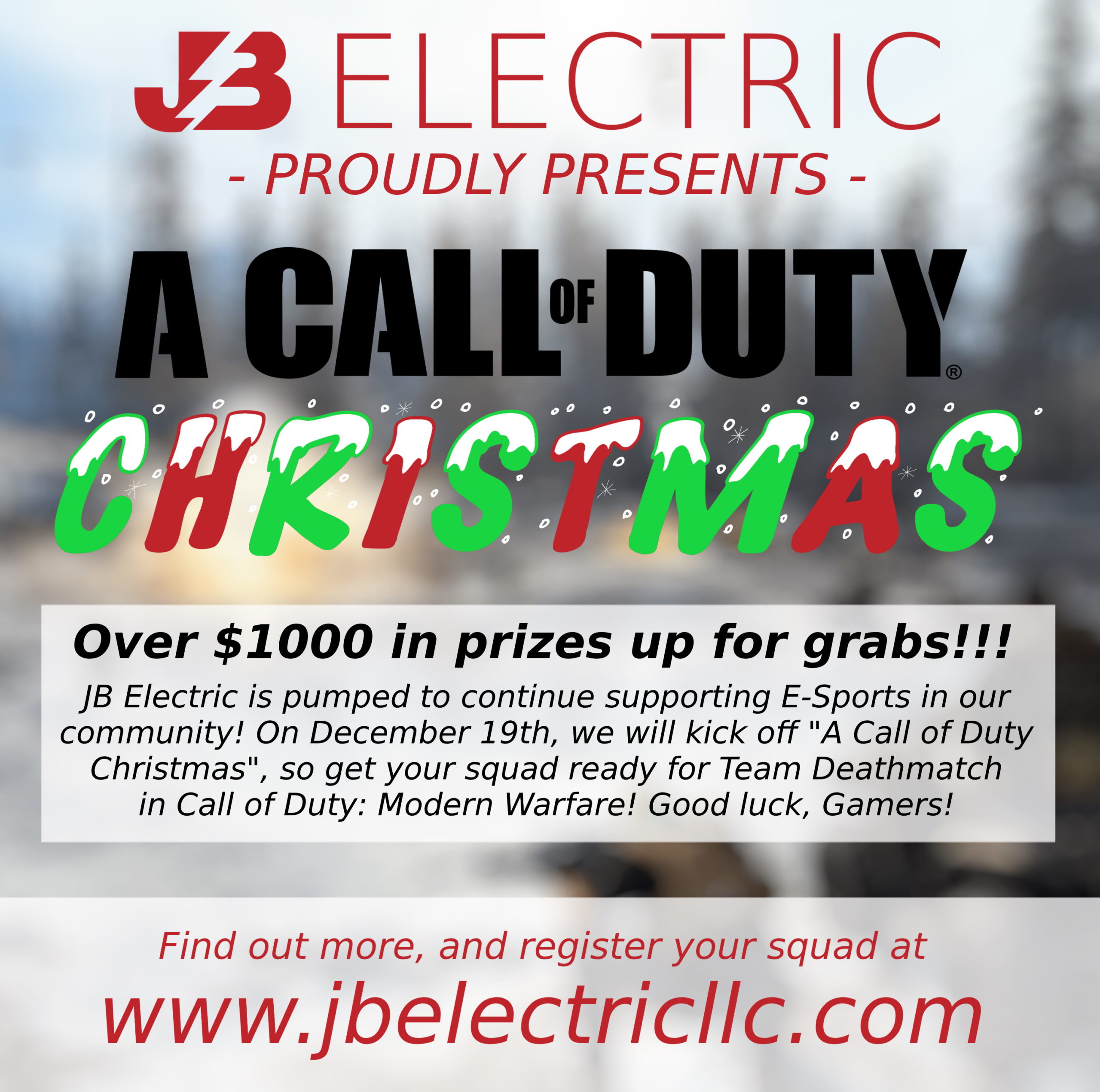 Time to power up for Christmas!
JB Electric is continuing to power up E-Sports in Kentucky! Our next tournament will be featuring Call of Duty: Modern Warfare. On December 19th, at 12 p.m. cst, teams will battle each other in Team Deathmatch to decide the ultimate victor!
There will be over $1000 dollars in CoD Points up for grabs, and more! So make sure to gear up and get ready for the most explosive holidays yet! Grab your squad and register now!
Team Wonky has won the first ever Fright Night Tournament, featuring Fortnite, and sponsored by JB Electric!
They won an amazing 4 out of 5 rounds in a tournament with over 20 teams of Bowling Green's Best, accruing 944 points! The top prize, of 81,000 VBucks, is theirs!
1st – Team Wonky – 944 – 81,000 VBucks
2nd – The Spartans – 601 – 40,500 VBucks
3rd – Team Op – 533 – 15,000 VBucks
4th – The Pumpkin Bubbles – 511 – 8,400 VBucks
5th – The Glizzy Trio – 427 – 8,400 VBucks
6th – Team 66% Aqua – 395 – 3,000 VBucks